Located in the center of Takamatsu, making it highly convenient for business, sightseeing, and shopping.
Zoom in/out using the [+][-] buttons on the top left. The map can also be dragged around.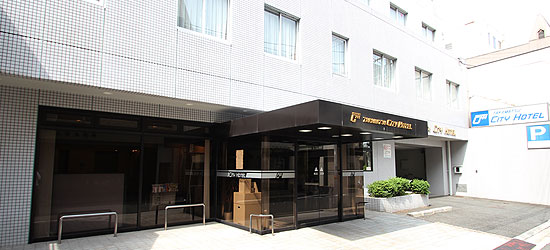 Address
8-13 Kamei-cho, Takamatsu, Kagawa Prefecture, Japan 760-0050
TEL

+81-87-834-3345

Parking
Multi-level parking garage 33 cars (height 157cm, length 490cm, only for cars up to 195cm wide)
Please contact us at the hotel if you would like to park a car that is larger than the specified size. We also provide standard single-level parking lots.
If arriving by airplane
Takamatsu Airport (Limousine Bus)

Takamatsu Airport (Limousine Bus)
Approx. 35 minutes

Get off at Kenchodori/Chuo-koen Mae

Takamatsu City Hotel
Takamatsu Airport(Taxi)

Takamatsu City Hotel
If arriving by high speed bus
JR Hiroshima Station

High speed bus
Approx. 3 hours 30 minutes

Get off at Kenchodori/Chuo-koen Mae

Takamatsu City Hotel
JR Osaka Station

High speed bus
Approx. 3 hours 35 minutes

Get off at Kenchodori/Chuo-koen Mae

Takamatsu City Hotel
If arriving by train
JR Hiroshima Station

JR Shinkansen Mizuho toward Osaka
Approx. 35 minutes

JR High Speed Marine Liner toward Takamatsu
Approx. 1 hour

On foot
Approx. 17 minutes

Takamatsu City Hotel
JR Shin-Osaka Station

JR Shinkansen Nozomi toward Hakata
Approx. 50 minutes

JR High Speed Marine Liner toward Takamatsu
Approx. 1 hour

On foot
Approx. 17 minutes

Takamatsu City Hotel
JR Takamatsu Station

Kotoden Takamatsu-chikko Station

Kotoden Kotohira Line/Nagao Line
Approx. 5 minutes

Kotoden Kawaramachi Station

Takamatsu City Hotel
If arriving by car
From Osaka

Via Akashi Kaikyo Bridge
Approx. 2 hours

Takamatsu Expressway
Approx. 50 minutes

Takamatsu Chuo Interchange

National highway
Approx. 15 minutes

Takamatsu City Hotel
From Hiroshima

Sanyo Expressway, Seto-Chuo Expressway, Takamatsu Expressway
Approx. 2 hours 30 minutes

Takamatsu West Interchange

National highway
Approx. 18 minutes

Takamatsu City Hotel